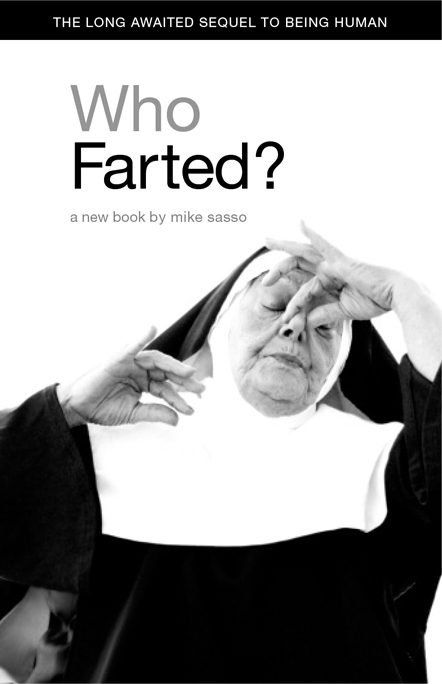 Who Farted?
Mike Sasso's hilarious new book WHO FARTED? is somewhat of an aftermath of his first offering BEING HUMAN – but of course with a few surprises.
Written in the same yet now familiar tone, the author wastes little to no time in "filleting" the defenseless souls that unfortunately cross his path. The result of which is a painful expose' of the wide spread power of societies unknowing domestication.
Buried within it's pages WHO FARTED? contains a number of short stories, a few off-beat poems, and what appear to be excerpts from fictitious weekly news columns and dating services.
But it's all in good fun – or is it?
Also Available at:
Amazon.com; BN.com; Goodreads.com